BD Executive / Manager - Commercial Products
Location

London (Central), London (Greater)

Closes

10 Feb 2021

Ref

37558

Marketing Disciplines

Industry Sector

Contract Type

Agency-side or Client-side

Job Role
Job description
We currently have an exciting opportunity for a BD Executive or Manager (depending on level of experience) to join our London office.  This role supports the commercial products group (C2) within the corporate practice in London. The role is responsible for the day-to-day business development support for the C2 group, including working with the partners on their client development plans; leading pitches for commercial contracts, data protection, telecoms, cyber security, connected cars and other product areas as they arise in C2 and contributing product and market insight into cross-practice and cross-border pitches; coordinating practical marketing support for profile raising activities, such as speaking at industry conferences, appropriate events and hospitality; managing the process of experience collection, credentials and CVs; and other ad-hoc business development support. In addition this role will be the BD lead on selected global initiatives.

Role and responsibilities
Business planning and advice – provide focus to the delivery and direction of BD activities. Play a key influencing role with C2 partners on business development activities and projects. Lead on communication, coordination and strategic leadership of the international data protection, cyber security and connected cars BD community.
Proposals – take the lead role in preparing proposals, pitch presentations and credentials statements for London-based C2 partners. Coach partners on their presentations and ensure the teams follow best practice. Input into documents prepared by other practice groups and offices requiring the relevant commercial product expertise. Seek client feedback, capture proposal outcomes and prompt fee earners to act upon feedback.
Client account management – assist partners, associates and BD colleagues in the management of strategic client relationships, in particular Accenture, and coordinate client targeting efforts across the C2 group. Work with the central client relationship management (CRM) team on specific client tactics, including secondee debriefs, client presentations and training, etc. Develop an in-depth knowledge of the key clients in the market. Ensure regular sharing of information on client activities across C2 group.
Client listening – work on client listening programmes as appropriate; carry out client listening sessions with key clients. Assimilate the feedback into reports for the relevant partners. Proactively work with the partners to ensure that the feedback in the report is actioned appropriately.
Market and client research – to support business planning activities.
Client events and hospitality – proactively identify appropriate client entertainment opportunities with fee earners and the CRM team. Challenge partners where appropriate on best use of hospitality opportunities and marketing budget spend. Track marketing spend against clients and individuals/teams within clients to ensure activities are aligned with overall strategic priorities.
Internal communications – oversee the maintenance of a flow of market/client intelligence (e.g. pipeline deals, major players, market shares, key client contact moves and developments) to partners and associates.
Campaign management – work with the partners, senior associates and the PSL team to develop and execute integrated business development campaigns, where appropriate. Plan roundtables and client seminars to raise awareness of our expertise in key product areas. Liaise with the Communications/PR team to develop a stronger external profile for the selected product areas.
BD tactics – responsible for the timeliness, consistency and quality of BD tools: Work with PAs and any available BD Executive/Assistant resource to ensure email distribution and target lists are kept up-to-date; maintain updated collateral, credentials, contact cards and CVs; and track and ensure deal information is regularly and accurately captured in the firm's experience system, EPiC.
Additional projects – Opportunity to assist in firm wide, local, departmental or practice area projects. 
Key requirements
Graduate (plus commitment to, or existing additional professional marketing/business qualifications).
Substantial relevant business development and marketing experience at a BD executive level within a professional services organisation or in the sector, where the individual frequently worked with management of individual practice or service lines.
Enthusiasm to develop an in-depth understanding of the global commercial and data protection market/practice (in terms of the market, the deals, the key players, the competition, and the actual structures and approaches involved in this area). Previous commercial and data protection market experience would be a plus, but is not essential.
Proven track record of achieving product-line business objectives.
Excellent communication skills – both written and oral.
Excellent interpersonal and influencing skills – with partners, key associates, and business development colleagues, clients and suppliers. Ability to motivate fee-earners to engage on business development projects and to work with them to develop and implement business development plans.
A proactive approach, balancing creativity, tenacity and energy.
High attention to detail and strong client focus.
Professional, proactive, creative, good humoured and enthusiastic approach to all work and interactions.
Ability to motivate, develop and inspire both team and fee-earners to deliver business goals and change behaviour where required. Draws on experience to manage change.
Ability to work to deadlines, juggle multiple projects and deliver under pressure. Ability to plan ahead, anticipate one's own workload and knowing how to work with busy fee earners, balancing conflicting priorities and does not over-commit to unrealistic deliverables – always manages expectations. 
Who we are looking for
A commercial and ambitious individual with a proven track record in a similar professional services environment, driven to work in a high performance business development team at a global law firm where commercial insight, developing strong personal relationships and achieving tangible results are valued and recognised.
Allen & Overy LLP is committed to being an inclusive employer and we are happy to consider flexible working arrangements.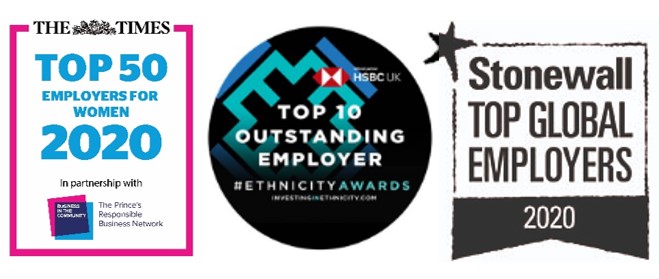 Additional information - External
It's Time
Allen & Overy is a leading global law firm operating in over thirty countries. By turning our insight, technology and talent into ground-breaking solutions, we've earned a place at the forefront of our industry. Our lawyers are leaders in their field – and the same goes for our support teams. Ambitious, driven and open to fresh perspectives, we find innovative new ways to deliver our services and maintain our reputation for excellence, in all that we do.

The nature of law is changing and with that change brings unique opportunities. With our collaborative working culture, flexibility, and a commitment to your progress, we build rewarding careers. By joining our global team, you are supported by colleagues from around the world. If you're ready for a new challenge, it's time to seize the opportunity.
Similar jobs
London (Central), London (Greater)
Competitive
Anthem Consulting

London (Central), London (Greater)
Competitive
Allen & Overy

London (Central), London (Greater)
Competitive
Allen & Overy
More searches like this